Practical Aviation Security 3rd Edition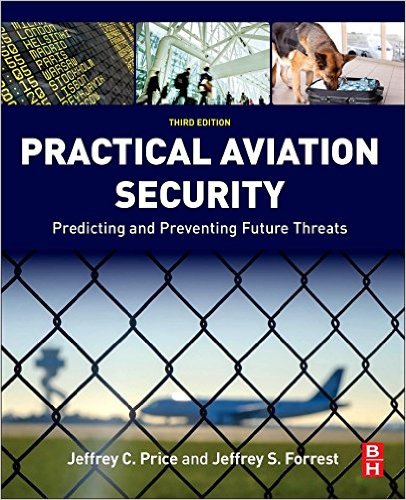 ______________________________________________
Practical Airport Operations, Safety and Emergency Management: Protocols for Today and the Future


______________________________________________

Now available! 
Best Seller and #1 New Release in several categories on Amazon!
Arcadia Press
Denver Airports: From Stapleton to DIA
By Jeffrey C. Price, Jeffrey S. Forrest, Shahn G. Sederberg with a Foreword by Ginger Sunday Evans.
Part of the Images of Aviation series by Arcadia Press, this book tracks the history of Denver's commercial service airport, from Denver Municipal Airport to Stapleton International Airport to Denver International Airport.

______________________________________________
Taylor and Francis Publishing
Airport Security Operations: A Guide for Managers and Officers
By Jeffrey C. Price, Lori Beckman and Brad Dalton.
A primer for airport operations personnel and security officers.
Publishing Oct. 7th, 2018
The Pilot Perspective for Airport Managers
By Jeffrey C. Price and Cherie Krasovich
Publishing Nov. 7th, 2018.
Incident Command Systems for Airports
By Jeffrey C. Price and Justin Overholt
Publishing Dec. 7th, 2018
Managing and Operating a Public Use Airport
By Jeffrey C. Price
Publishing Dec. 27th, 2018